Are you planning to apply for loans with different lenders? Or do you want to find competitive interest rates? Then, you might think of a mortgage broker to handle the process as well as the negotiation for the loan terms.
People who are now starting to find their dream home and looking for the best mortgage to help them make it reality often choose to work with a mortgage broker. They believe that mortgage brokers can help them throughout the lending process.
What Is A Mortgage Broker?
You've probably heard of the word "mortgage broker" being used quite a bit. However, you may want to know what it is exactly or whether you will need it or not if you are planning to have your new home.
A mortgage broker serves as a middleman between you and the potential lender. The job of the broker is to work on your behalf with different banks to find mortgage lenders who offer competitive interest rates.
One of the reasons why many people hire mortgage brokers is due to their experience working with a well-developed stable of lenders. As a result, it becomes easier to find interest rates that best fit each one's unique needs.
Mortgage brokers are regulated and licensed financial professionals. They have the expertise and experience in doing plenty of legwork, from using a mortgage calculator to gathering mortgage documents to pulling credit history and verifying the client's income and employment.
Once you settle for a particular loan and a lender which you think will work best for you, the mortgage broker will be collaborating with the underwriting of the bank, the closing agent, and the real estate agent to ensure a smooth transaction.
Pros of Mortgage Brokers
When you are deciding to buy a new home, it is not surprising that you will contact first a professional real estate agent. On the other hand, for you to afford a large purchase, you will need a mortgage. This means that you will need the help of a mortgage broker.
Before settling with a particular mortgage broker, it is ideal for you to discover what pros of mortgage brokers are.
More Personalized Service
Mortgage brokers tend to perform smaller operations, making it possible for them to offer a more personalized service when compared to other lenders like big banks.
Without a mortgage broker, managing the mortgage process can be both confusing and overwhelming, and most of the borrowers feel that larger lenders neglect them. But, if you have a mortgage broker on your side, you can get an effective guide and professional help to prevent pitfalls.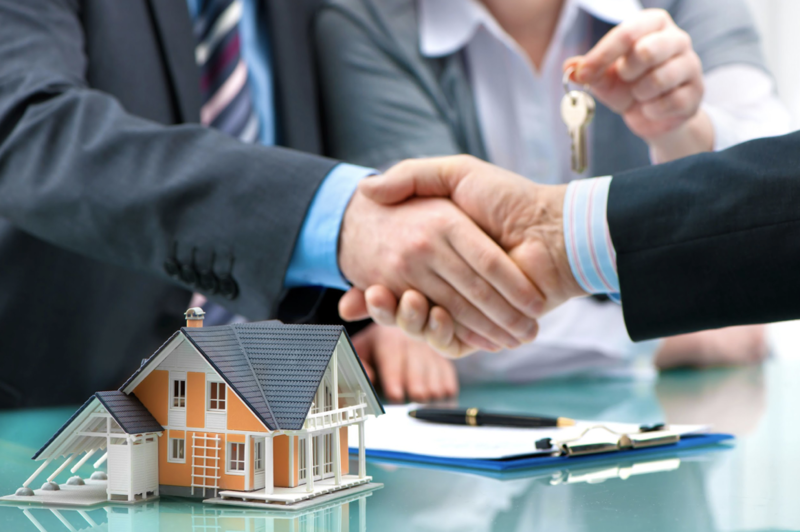 Wide Range of Mortgage Options
Mortgage brokers have a record of working with multiple lenders. This means that you can also access a wide range of mortgage programs being offered through their network.
There are plenty of specialized mortgage programs, including home renovation programs, low or no down payment programs, construction loan programs, and more. All these can be accessed with the help of your mortgage broker, and you will find the ideal mortgage program for your needs.
Multiple Lenders
Mortgage brokers will shop for multiple lenders on your behalf. They compare mortgage rates as well as closing costs across the lenders for them to find you the perfect loan terms.
These financial professionals will do comparison shopping before selecting a particular lender. Thus, you can be sure that they have the willingness to take the lower fee in winning your mortgage business so that you will pay a lower mortgage rate.
Willingness to Fight for You
Since most of the mortgage brokers are independent contractors or a small business, it means that they work exclusively on commission. For them to make money, your loan needs to get funded, making them more determined to make your mortgage approved and closed.
Saves Some Fees
When you are working with new lenders or having a new mortgage, there are types of fees, including application fees and origination or appraisal fees that are involved. In some cases, a mortgage broker can make the lenders waive some or even all of these fees to help you save thousands of dollars.
Cons of Mortgage Broker
Aside from advantages, there are also disadvantages you can get when working with a mortgage broker.
Less Financial Resources
You need to be aware that mortgage brokers might offer you limited financial resources. Although the lack of financial resources does not limit the mortgage brokers, other lenders are more aggressive because of the financial resources, for example. A big bank may offer you discounted mortgage rates for you to open a brokerage account with them.
Limited Relationship
You will have a limited relationship with your mortgage broker because he or she does not service or fund your loan. You will make the monthly mortgage payment to your lender, not with your mortgage broker. Thus, you will contact the mortgage servicer if you have a question regarding the loan terms or mortgage balance and not the broker.
Limited to Best Loan Terms
There are times that the loan terms offered by a mortgage broker are not as attractive as the terms being offered by mortgage banks or big banks. They may adjust or lower the fees and interest rates, but they might not be able to compete with other lenders on price alone.
So, Do You Need A Mortgage Broker?
Some of your friends may have worked with a mortgage broker for them to get the best mortgage deals. However, this does not necessarily mean that you need to hire a mortgage broker, too. It depends on your needs and situations.
People who need to afford a larger purchase are those who need to hire a mortgage broker. That is because a mortgage is usually necessary, and they can get a competitive rate and best terms.
But, if you want to head straight to your local bank and obtain a mortgage, there is no need for you to get one as long as you have enough knowledge about the loan terms, mortgage programs, and interest rates.