Find the best dentist in NZ for you
Compare Dental Services with Glimp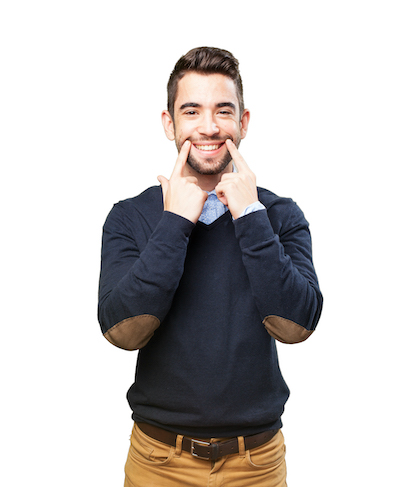 Dental services in NZ
Browsing online for a "dentist near me"? Here at glimp, we'll help you find the best dental services, no matter where you are in NZ. We compare hundreds of dental clinics across the country, making it easy for you to compare options. Our comparison tool allows you to compare all the different dental services, so you can find the one that best caters to your needs. Whether you need a complete exam, a dental cleaning, or an extraction - we'll find a dentist for you in no time!
Thousands of Kiwis have trusted glimp in their search for the best dental service – now it's your turn! Get ready to find the best dental services in your area!
World-class dentists in New Zealand
New Zealand's dentists are world-class and top-rated - from dentists in Wellington to dentists in Auckland and everywhere in between. To help you find your dentist, we'll provide you with a range of choices. As there are so many promising prospects in NZ, you'll need to determine which dentist suits you best.
You'll be in good hands when you use Glimp's comparison tool to find a dentist near you!
How does our dental services comparison work?
Glimp will show you tailored results, fast and easy! Simply set your preferences on the comparison page, and we'll show you results based on your choices. There are hundreds of great dentists scattered throughout the country, and we can help find the right one for all your dental needs.
Quick and easy to use
Our comparison tool gives only the most important information, and never the mediocre details. We value every second that you spend with us, so we'll make sure that you get what you came for. Our comparison tool is always available for your convenience, so feel free to jump right in, anytime, anywhere!
Find your dentist, free of charge
We're dedicated to helping you find the right dentist for free. Our comparison services won't cost you a penny. Compare dental services with us and save both time and money!
Get your tailored results
We get straight to the point, so that you can focus on making an appointment with your chosen dentist. We cut out the fluff and show you only the details that matter. We'll only ask a few questions, such as your estimated budget, location, and desired services. From there, we'll show you all the best options based on your preferences.
Dental services FAQ
Do you have any questions about dental services in NZ such as where to find a dentist in Tauranga, Auckland, Christchurch, Wellington or Dunedin? Whether you're looking specifically for a Lumino dentist, a dentist in Dunedin, or you're not sure which dentist is the best fit, our comparison tool will allow you to review all your options. There's many dental clinics located throughout the country, but you may find it time-consuming to find the one best suited for your needs. Don't leave the final choice to chance - with glimp, you'll be presented with all the best options in your area.
Why compare dental services with glimp?
We save you time and money
We've helped thousands of Kiwis just like you save time, money, and effort. Simply tell us your location, services preferred, and estimated budget; and we'll help you find the dentist that matches your needs best.
Best place to compare
Glimp uses a comprehensive comparison tool that filters world-class dentists depending on your preferences. We ensure to give you only the most accurate results on the best dental service that suits your needs.
Compare dental services for free
On top of our quick and easy process, our comparison tool is 100% free! Whether you're looking for cheap tooth extraction or a complete dental examination, it'll cost you nothing to use our service.
They talk about us
Glimp is a trusted comparison website in New Zealand, renowned for helping thousands of Kiwis every day. Stuff, NZ Herald, SolarCity, Truenet, NBR, and many more talk about us.
Dental services we compare
This dental service examines your teeth comprehensively, assesses oral hygiene, and provides recommendations for any further treatment. Sometimes, your dentist might include an x-ray. A comprehensive oral examination gives your dentist good understanding about your oral health. It'll also serve as your record in the clinic for future reference.
Filling is basically tooth repair which involves putting a metal alloy to fill your damaged teeth. This usually takes an hour and is a painless procedure. It's one of the most common dental services that Kiwis aged 30 years old and older look for.
Cleaning is done by a dental hygienist who'll also give advice on how to take care of your teeth. This cleaning service is not just your regular toothbrush-toothpaste routine; the hygienist uses either a manual or ultrasonic scaler to remove plaque and tartar from your teeth and gum lines.
Tooth extraction is an option when you have a damaged tooth that is past the point of repair; not to mention, it's a cheaper alternative to filling. Dentists also claim that tooth extraction is easier than a filling. You'll be given a local anesthetic that numbs the area where the extraction will take place. Once you only feel slight pressure, the dentist will use an elevator and forceps to remove the tooth.
What our customers are saying:
Find the best dentists in NZ
Don't wait any longer and start comparing dental services today!