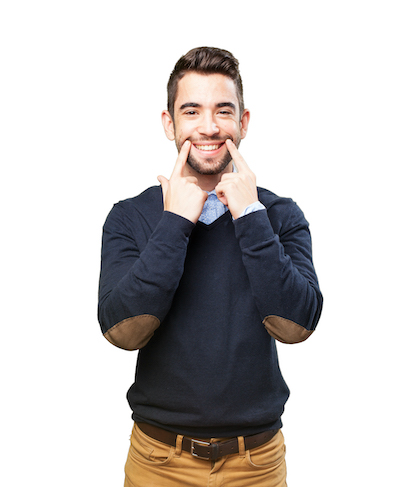 Why get dental insurance?
Taking care of your teeth and gums is important for good health and hygiene. Of course, regular trips to the dentist in order to get any problems sorted can easily add up costs over time. For preventive care and many other dental issues that arise, dental insurance is a good way for you to avoid paying for expensive treatments completely out of pocket.
Dental insurance is often covered as an extra in a private health insurance policy, although this varies between policies and providers. While health insurance offers wider coverage, dental insurance is helpful for covering specific operations such as dental implants and other important treatments.
Find the best dental insurance companies with glimp!
Looking after your teeth doesn't have to be complicated. Proper preventive care like regular brushing, flossing, and of course, regular checkups with your dentist, can go a long way towards maintaining a great smile! That's why glimp has taken the steps to consolidate all the best dental insurance plans across NZ; so you don't have to waste time looking up deals and policy details. Compare plans on your own time with our free comparison tool today!
Compare dental insurance in NZ with glimp!
Whether you need it to help with your routine cleaning, or for financing an expensive operation like a dental implant, you can count on a dental insurance policy to make things easier on your wallet. Likewise, you can always count on our comparison tool to speed up your research and see all the policies tailored to your specific needs!
Quick and easy to use
Easily secure a policy in just a couple of clicks! Our comparison tool is simple to use, so you don't have to worry about navigating multiple websites just to find the best policies in NZ.
Find your best deal, free of charge
glimp is 100% free to use! There's no need to worry about paying a separate fee to find the best dental insurance deals on the market.
Tailor your dental insurance results to your preferences
Filter out unnecessary policies or options that are beyond your budget. Save yourself the hassle of browsing and jotting down so many details, and compare only the policies that personally work for you!
Start saving on your dental insurance premiums
It's possible to save on your insurance premiums, so long as you take out a policy with a provider that enables you to do so. Making the switch to a better provider here at glimp is super easy! Simply fill out a few details and you can start saving on your premiums by getting a better policy in minutes!
Dental insurance FAQ
Got any questions regarding dental insurance in NZ? We've compiled a list of answers to the most common inquiries below:
Yes. This would depend on your annual maximum, which is the total amount your cover will pay out in a given calendar year. That's why it's important to shop around. You can easily find a policy with a maximum limit that works for you using our comparison tool.
While it's possible to purchase dental insurance with a pre-existing condition, it might take a while for it to get sorted out. You may also have to deal with a specific waiting period in the event that your pre-existing condition is covered.
Absolutely. Cleanings and checkups are considered part of preventive care for your teeth and gums. In fact, having a dental policy could be the push you need to not miss your regular dental checkups, helping you avoid more serious problems later down the road.
Why compare dental insurance with glimp?
We save you time and money
You can easily find and compare the best dental insurance companies in NZ. Find relevant results in just a few minutes.
A great place to compare
We're the best comparison site in NZ, with thousands of Kiwis who've already trusted us with their decisions.
Free to use
Whether you need a policy to help with your routine care, or a policy to help out with an expensive treatment, glimp remains 100% free to use!
They talk about us
We've been mentioned by various news outlets such as stuff, nzherald, Solarcity, Truenet, nbt, and many more.
What our broadband customers are saying:
Find the best dental insurance in New Zealand
Don't put it off any longer and save today.