Saving on power is one way to lessen your expenses and reduce carbon emissions at the same time. But in a time like this where staying indoors is encouraged, we can't avoid consuming more power than we used to.
Whether it's to run the heater, watch TV, or charge your phone — you're certainly adding to your electric bill daily. Normally, those with 5 or more occupants in their household opt for standard user plans which are usually at rates between $0.26/kWh and $0.43/kWh. On the other hand, Low User Plans are also available if you're living alone in a small apartment which runs normally at $024/kWh to $0.41/kWh
When shopping for energy plans, it's better to determine whether you're a low user or standard energy user.
Question: Am I a Low User or a Standard User?
Knowing whether you're a low or a standard user varies depending on where you are in NZ. For those living in the North, you're considered a low user when you consume less than 8,000 kWh yearly or 666 kWh per month. Whereas in the South Island, using less than 9,000 kWh each year or 750 kWh monthly would make you a low power user.
Calculate your power usage
Before you can choose from the listed electricity plans online, you can start by estimating your usage here at glimp and save up to $400 on your power bill yearly.
Power prices
Power prices for each kilowatt hour are based largely on your electric company especially considering that they're responsible for going over the poles and wires that transport electricity to your home. Each company operates exclusively in geographic areas, distributing power in regions with a single or few electricity retailers to choose from. This now affects the power prices offered by each supplier, sometimes more expensive than in the urban regions where more electricity retailers are competing for more customers.
Read more about it here: Average Bill In New Zealand
If you're wondering how much electricity home appliances consume, take a look at the image below:

Source: Electricity Authority NZ
What is a variable rate charge?
A variable rate charge is the amount generated for the actual power that you use. It is based on the kilowatt hours that you've consumed that is charged at the rate you and your chosen retailer have agreed. Normally, standard users pay daily fixed charges for around $1.50 to $2.50 while low users are charged 30c to 40c daily.
Trustpower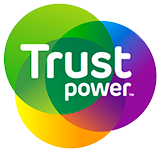 Standard User Rate
Per kWh: 20c
Daily Charge: $1.8955
Low User Rate
Per kWh: 27c
Daily Charge: 28c
Compare Trustpower Power Plans here!
Mercury Energy
Standard User Rate
Per kWh: 18c
Daily Charge: $2.12
Low User Rate
Per kWh: 26c
Daily Charge: 33c
Compare Mercury Energy Plans here!
Nova Energy
For those needing broadband, gas and electricity for their daily needs, you can find plans with Nova Energy at affordable rates! They offer several packages that include TV and extra services as well. Their most popular plan is the Everyday Bundle costing only $69 monthly that includes broadband and power only. If however you wish to add gas services in your plan, the $79 monthly bundle is a great choice for you.
Pulse Energy
Pulse is an independent power provider in Auckland offering one of the best priced electricity in New Zealand. If you're interested in switching to their plans, get through them here at glimp and get a quote of your daily and annual power rates right away!

Which Electricity plan is right for me?
As a consumer, it's normal to turn to cheap products rather than stick with an overly priced item. Although you have the budget to spend on several things, you end up still choosing a discounted item over the other in its original retail price. The same goes for selecting a power plan. Being surrounded by great deals means more chances of getting the best and most affordable package. Many factors should be considered like the number of occupants, appliances, weather, and so on. So it's always smart to compare deals first before committing to the right power provider for you.
Get long term savings on electricity! Compare power plans here at glimp and save up to $400 annually!