Compare Caravan Rental Deals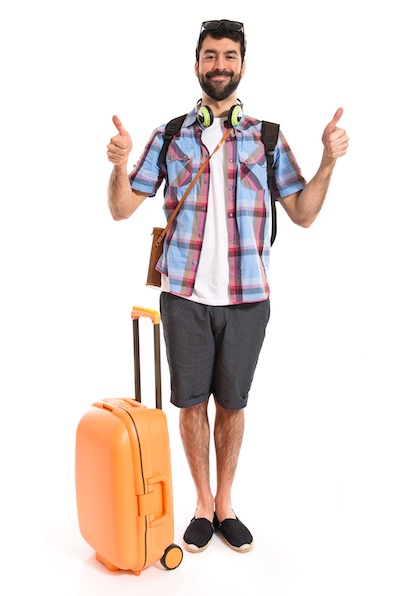 New Zealand caravan rental services
glimp is dedicated to helping you find the best caravan rental deal in New Zealand. With our quick and easy-to-use comparison tool, you can snag a great value caravan deal to take you across the best destinations in the country! Simply tell us some basic details, and we'll show you all the deals that best match your needs.
Thousands of Kiwis have already used glimp to find the best caravan to take them across NZ, and now's your chance to secure a great deal too!
What is caravan rental?
A caravan rental – as the name implies – is renting a caravan to travel throughout New Zealand. Unlike a car or a campervan, it's towed separately from a motor vehicle, meaning that it has a detachable body. The caravan is attached to a heavy motor vehicle during transport, usually an SUV or ute. As travelling by road is a long journey, a caravan is one of the most popular ways to explore the best destinations of the country, and without having to fork out for expensive accommodation along the way.
Instead of having to stop at the nearest hotel or motel, you can simply stay inside the caravan. It acts like a mini-home on the road, with amenities like a bed, toilet, and even a kitchen (depending on the size). As it's complete with all the things you need, it can provide cosy and affordable living quarters for your next adventure.
Ready to rent a caravan to take you across New Zealand? Compare the best caravan rental services in the country and save today with glimp!
How does our caravan rental comparison work?
Caravan rental in NZ is convenient and cost-effective, especially if you're only using it for a certain period. There are plenty of rental services that offer caravans for hire, so you have plenty of options to choose from. However, with so many options out there, it can be hard to narrow down your choices. Luckily, using our comparison tool, we'll help you land the best caravan rental deal that matches your needs, so you can get on with planning your travels!
Quick and easy to use
Fiddling through all the different websites to find the best caravan rental deal in NZ can be a difficult and time-consuming process – that's why we're here to help! You can save both time and money with our quick and easy-to-use comparison tool. We only show relevant results, so you can easily determine which deal best matches your needs.
Find the best caravan rental, free of charge
As caravans are essentially your home-on-the-go, it's only understandable that some deals may come with a high price. Here at glimp, we don't want to add to your costs, that's why we've made our comparison tool free to use. You can compare all you want knowing that we won't charge you a thing for using our services.
Get your tailored results
Whether you're looking for a short-term or a long-term caravan rental, we present only the deals that are tailored to your needs! We also cover a wide area in NZ, so whether you're looking for a caravan rental in Auckland, Christchurch, Tauranga, Nelson, Rotorua, or anywhere in between, there's a deal to secure here at glimp.
Caravan rental FAQ
Do you have any questions before using our comparison tool? We've compiled the most frequently asked questions of Kiwis just like yourself:
Why compare caravan rental deals with glimp?
We save you time and money
We've helped thousands of Kiwis like you save time, money, and effort. Simply tell us your destination, budget, duration of your location, and a few other details – and we'll give you tailored caravan rental results in just a few clicks.
Best place to compare
glimp uses a comprehensive comparison tool that narrows down leading caravan rental deals in NZ depending on what you need. We ensure to give you only the most accurate results from the best services in the country.
Compare caravan rental for free
On top of our quick and easy process, our comparison tool is 100% free! Whether you're looking for a deal that offers long-term caravan rental, or you're ready to purchase a deal, it costs nothing to use our service.
They talk about us
glimp is a trusted comparison website in New Zealand, renown for helping thousands of Kiwis every day. Stuff, NZ Herald, SolarCity, Truenet, NBR, and many more talk about us.
Types of caravan rental deals we compare
If you're thinking about a caravan, this is probably what you have in mind. A conventional caravan has four solid walls and a full-height roof. The length of this caravan type can vary greatly, but most don't exceed 5 metres. Depending on the size, it can come with one or two axles.
The arrangement inside also varies depending on what you need, but you can fit several pieces of furniture like beds, countertops, couch, and even a fireplace. This is suitable for both short and long term caravan rentals, and for travelling in either the North or South Island.
Pop-out caravans are perfect if you're travelling with a large family. Unlike a pop-top caravan, where only the roof pops out, this type of caravan can extend several sections of the caravan. When parked, you can pop out all four walls and even the roof, depending on the caravan that you're getting.
When all sections are extended, you can fit extra beds for sleeping, couches for guests, and even tables for dining and working. Even though it offers a large space, the body is light, so towing it with a ute or SUV shouldn't be a problem.
Pop-top caravans are quite similar to a conventional caravan, but the difference lies in the roof. To give more headroom in your living space, the roof of the caravan is able to pop out. As it can be retracted, it's perfect if you're parking in a garage with a low headroom. Plus, it also helps you drive with less wind resistance.
If you're planning on travelling for weeks, or months, then pop-top caravans are a suitable option. With the extra headroom, you can make the inside of your caravan feel more spacious than it actually is, making the space more liveable for a sustained period.
Fifth-wheelers are the largest type of caravan that you can rent in New Zealand. Unlike a conventional caravan, the normal size of this caravan type ranges from 8-10 metres in length, 2-3 metres in width, and 4-5 metres in height. Take note that this size is with all the sections retracted, so expect a larger caravan when all parts are extended.
Although fifth-wheelers may be the largest caravan for rental in NZ, not many rental companies offer this, and designated camping sites may prohibit this due to the sheer size of the vehicle. If you're planning to get this on your trip across the country, it's advisable to plan ahead.
What our broadband customers are saying:
Find a caravan rental deal in NZ
Don't wait any longer and compare your options today!