Heartland Bank Car Loans
Heartland Bank have been serving Kiwis since 1875 to make money easy to manage. Today, they have become one of the foremost banks in New Zealand that's 100% Kiwi owned and operated, promising a banking experience that's hassle-free.

Heartland Bank car loans have been around for over 40 years. This means Heartland Bank has served thousands of Kiwis by offering car financial services that are fair and reasonable. They're not only providing car loans but also finance for boats, motorcycles, jet skis, and caravans.

Every second counts, and Heartland Bank car loans are processed fast.
Get a Heartland Bank car loan quote fast online; it only takes a few minutes and clicks to get the car of your dreams!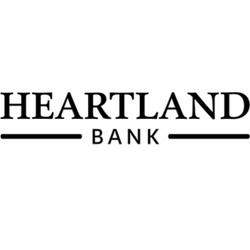 Why sign up for Heartland Bank car loans?
Heartland Bank car loans are based on your individual credit and needs which means you can avoid worrying about whether or not you'll be able to complete your repayments. You can apply online anytime, anywhere! And once you've applied, a lending specialist will get in touch after two hours of receiving your application. You can get a fast approval without leaving the comfort of your home.
Transparent fees
When you apply for Heartland Bank car loans in NZ, processing your application is not only easy - it's also transparent! Lending specialists are available and are ready to answer your queries. Before signing up, they'll ensure that you understand the terms and conditions, and that you're aware of the fees. Heartland Bank doesn't squeeze in redundant fees and hidden charges. You'll know exactly what you're paying for, suited to your personal circumstances.
Heartland Bank Car Loans in NZ: Interest Rates & Fees
Your repayment amount will contain the interest rate, loan terms, establishment fee, PPSR, and other fees that can apply. Ultimately, your interest rate will depend on your personal circumstances and will vary between 8.95% and 15.95% p.a. Other fees that apply to each loan are an establishment fee of $229 and a PPSR of $10.35. Heartland Bank car loans are secured which means you need to render an asset as security though more assets and a guarantor may be required. Penalties are reasonable enough and won't give you a hard time. If you pay the amount that you owe early, a $23 fee will be charged. There's also a 6% p. a. above the interest rate if you make late repayments.
Getting an auto loan is easy with Heartland car finance. You can visit glimp to shop around and compare deals in NZ all for free.
Heartland Bank Car Loan FAQS
Yes, and you won't need to make another loan application because you can change the amount that you want to borrow even after your loan has been approved. To do this, simply reach out to them online, via phone, or the nearest branch.
Your application can get approved before you buy a car. You can use the approval confirmation with Marac car loans, a division of Heartland Bank, or an authorised Heartland vehicle dealer or have us pay the seller if you're buying from a private sale.