Hire a campervan for your road trip across New Zealand
Compare Campervan Hire Deals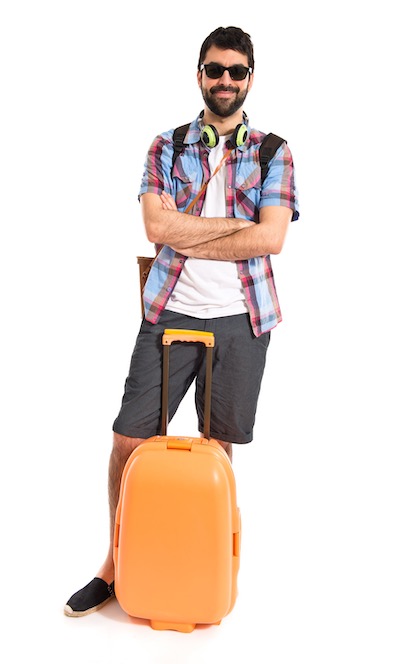 New Zealand campervan hire deals
glimp is dedicated to helping Kiwis save time and money by showing them the best campervan hire deals currently on offer in NZ. With just a few clicks, we'll narrow down the top choices amongst NZ's best campervan for hire deals. Thousands of Kiwis have already saved using our comparison tool, and now's the best time to save too!
Simply let us know your destination, and we'll show you the best campervan deals in NZ.
What is campervan hire?
Campervan hire – as the name suggests – is renting a campervan to take you on a road trip anywhere in New Zealand. It's a popular way to travel throughout the country, especially as NZ has many scenic views along the drive. There are also plenty of safe camping sites in the country, so it's no wonder why Kiwis and foreign tourists choose this travel option.
If you've come from outside of NZ, you may be more familiar with terms like 'RV' or 'motorhome'. Unlike a normal truck or van, a campervan can fit up to 6 people when lying down (depending on the size). Once you hire a campervan, you're entitled to different inclusions like fuel and transmission types.
Some notable sights to see while travelling in a campervan include Milford Road, Lindis Pass, Cathedral Cove, Mount Maunganui, and the Te Reinga Falls. When stopping to camp out for the night, you usually have three options: stay at the Department of Conservation (DoC) campsite, stay in a holiday park, or camp in designated areas in the wild. It's advisable to choose between the first two options, as they're safer and well-protected amongst wild animals.
How does our campervan hire comparison work?
Whether you're looking for campervan hire out of Christchurch Airport or in the middle of a rural area like Hawke's Bay, we can show you the best deals from the leading campervan hire companies in New Zealand. You can compare deals from a budget campervan hire to a more luxurious one with plenty of inclusions in just a few simple steps!
Quick and easy to use
If you're planning to take the ultimate road trip throughout New Zealand, then a campervan is a must! It's comfortable with tons of space for storage and sleeping, and it's affordable too! Finding the best campervan hire deal that ticks all the right boxes isn't hard either, especially when you use our quick and easy-to-use comparison tool!
Find your best deal, free of charge
Campervan hire deals can be quite costly with all the inclusions – so why spend a fortune just to find the right one that fits your needs? Whether you're ready to hire a campervan, or you're just looking at your options, you can compare all you want without it costing you a penny!
Get your tailored results
You'll likely spend most of your time travelling inside the campervan when you're on a road trip – so it pays to make it as comfortable as possible! Simply tell us what you need, and we'll give you tailored results that best fit your road trip needs. Hire an affordable campervan in New Zealand by comparing your options here at glimp.
Campervan hire FAQ
Do you have any questions before hiring a campervan in New Zealand? Feel free to ask us! We've compiled the most frequently asked questions of Kiwis just like yourself. Find out more about our campervan hire comparison tool and snag a deal today!
Why compare campervan hire deals with glimp?
We save you time and money
Thousands of Kiwis have already saved time, money, and effort using our comparison tool. We've helped them score the best campervan hire deals by simply getting some basic information from them, including destination, age, transmission type, and licence type. Get the best campervan as your travel companion in NZ today!
Best place to compare
glimp uses a comprehensive comparison tool that filters the best deals from the leading campervan hire companies in New Zealand. We give you only the most accurate results to ensure you get the best tour throughout the country.
Compare campervan hire deals for free
On top of our quick and easy process, our comparison tool is 100% free! Whether you're looking for campervan hire in Wellington, Christchurch, Auckland or Tauranga, you won't have to spend a thing to compare options with us.
They talk about us
glimp is a trusted comparison website in New Zealand, renown for helping thousands of Kiwis every day. Stuff, NZ Herald, SolarCity, Truenet, NBR, and many more talk about us.
Types of campervans we compare
If you're a couple wanting to experience an ultimate road trip, then you should get a campercar to take you across New Zealand. This is usually a small converted van with a fold-out bed. As it's relatively small, it's easy to drive, cheap to rent, and affordable to fill up the tank.
Some of the most common campervans for hire in NZ are SUVs and customised people-movers with back seats replaced with a bed and other important accessories.
If you want to level up your life on the road with your friends or family, then you should get a self-contained campervan. It can fit up to 6 people, with plenty of headroom for standing! Since it's the biggest campervan available in NZ, it also comes with the highest costs. If you're on a tight budget, then you may struggle to fit this into your expenses.
Self-contained campervans are also known by the name 'motorhomes.' If you hire a self-contained campervan in NZ, you can get a kitchen, full-size shower, toilet, lounge, and more! They are often made from customised vans and busses – with some even extending to the back of the vehicle.
If you have a small group of friends that you're looking to travel with, then consider renting a non-self-sustained campervan. It can fit up to 4 people comfortably, with still enough ample room for a living space inside. Although it may not be large enough for walking inside, you can fit a portable toilet inside – which is essential for long drives on the ride.
Non-self-sustained campervans are often made from converted mini buses and 15-seater vans. Aside from a toilet, it can also house water and wastewater storage. If you want to travel without having to stop for toilet breaks, then you should hire a non-self-sustained campervan.
What our customers are saying:
Find the best campervan hire deal in New Zealand
Don't put it off any longer and save today.