Main Headline/CTA:Need Business Insurance?
Find the best business insurance in New Zealand!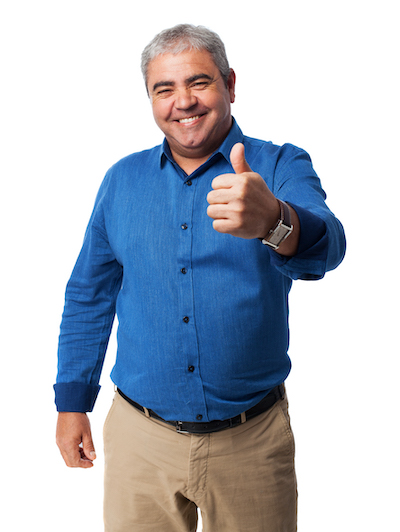 New Zealand business insurance companies
Looking for the best business insurance policy for your small business or your large corporation? We can help you get started here at glimp! We've compiled the best policies all in one place, so you can conveniently compare all the policies that match the needs of your company.
Find the best business insurance policy from a trusted NZ provider with glimp – just like the thousands of other Kiwis who have found their best deal with us!
Let's talk about business insurance
Embarking on a new business venture carries a certain amount of risk. However, only stories of glamour are often heard in most entrepreneurial success; unprecedented situations like technical problems, employee liabilities, or even massive shifts in the market are often overlooked. They can all bring about unexpected changes to how you handle your business. That's why companies need a safety net like business insurance, which helps you shoulder the costs of these problems.
Business insurance covers business entities from losses arising from damaged property, legal liabilities, and employee-related risks. Think of business insurance as an investment that you need to make to protect your returns of investment – it's there to protect your company's physical property, financial and intellectual assets.
How does our business insurance comparison work?
At glimp, we're committed to helping you find the best and the most relevant cover for your business, no matter how big or small your operation is. Our comparison tool is designed to save you time, money and effort in your search for the right business insurance in New Zealand.
Quick and easy to use
Our comparison tool is simple to use; simply enter a few details, and we'll show you all the latest policies from the leading business insurance companies in the country. We help thousands of Kiwis with their insurance needs every day, so we are confident in delivering updated information and deals for your business.
Find your best deal, free of charge
glimp's comparison tool is 100% free to use! You don't have to spend anything to see the deals listed on our page. Find the best options to cover and protect your business during those difficult times.
Get your tailored results
We understand how time-consuming it can be to browse all the different websites to find the perfect policy. Jotting down all the details of their policies is also a hassle – but you can avoid this by using glimp! Our comparison tool allows you to filter out unnecessary and irrelevant policies to help speed up your search.
Start saving on your business insurance premiums
At glimp, it only takes a few minutes to find the best insurance policy currently available in NZ. You can save on your premiums without compromising on great coverage. Find a new policy and make the switch to a better provider with glimp today!
Business insurance FAQ
Got any questions that you need to clear up before getting a policy? Read on and see if it's been answered below:
Also known as "loss of business income insurance", a business interruption insurance policy is meant to replace the income lost in your business. If provides cover in the event of a pending lawsuit, natural disasters like earthquakes and cyclones, or fraudulent activities that have caused your business to slow down or halt operations.
It also covers operating expenses like payroll, taxes, and if needed, a move to a temporary location. In very rare cases, it may even cover your loss should a civil authority shut down your business.
This type of policy also covers loan repayments, profits that you could have earned, and even training costs for new personnel. Take note that the insurer is only obligated to pay out if the business actually suffered a loss from the interruption; reimbursement shall not exceed the amount that is already discussed in the policy.
Often, damages from natural disasters like earthquakes and floods are not covered by this policy (a separate one exists for that). Business insurance will also not cover circumstances like pandemics and income streams that are not listed on your business' financial records.
Why should you compare business insurance with glimp?
We save you time and money
glimp works to help Kiwis find the right coverage without the extra hassle. Save time and money by comparing all your options in one place!
Best place to compare insurance
glimp is a trusted comparison site used by thousands of Kiwis. Make the switch to a better policy at glimp today!
Compare business insurance companies online for free
glimp is proud to offer our services 100% free of charge! You can compare business insurance without it costing you a single penny!
They talk about us
glimp is a trusted comparison website in New Zealand, renown for helping thousands of Kiwis every day. Stuff, NZ Herald, SolarCity, Truenet, NBR, and many more talk about us.
Types of business insurance policies we compare
Do you often work with clients and outsourced employees? You may want to get public liability insurance. This prevents your business from financial responsibility if you're found to be liable for losses, damages, injuries, and other risks done to other people or other people's property.
Aside from unwanted scenarios, getting this policy also secures your business for any faulty or defective products that you've manufactured or sold, as well as any improper installation of equipment that has resulted in damages to your company's property.
If someone has suffered an injury from a product that you've designed, repaired, manufactured, or supplied, they can make you accountable for the damages that they've suffered. To prevent this from happening, it's wise to take out a product liability insurance policy.
Aside from covering personal damages, this can also cover damages to property (depending on your coverage). Typically, this is included in public liability insurance, but you can get it separately for wider coverage and higher compensation costs.
More than the physical loss, what's more damaging to a company is the financial loss. Whenever a situation arises that prohibits you from doing your business operations, including a power outage, internet outage, fire, and flood, you can trust business interruption insurance to cover for your losses.
As well as shouldering costs of your financial losses, it also covers your operation expenses, including maintenance, rental fees, and possible restoration of company assets. This is vital to ensure that your profits are protected – giving you security that you can easily meet the returns expected by the stakeholders of the business.
Are you looking to hire more employees for your company? You may want to get employers' liability insurance first. Although all employees in New Zealand are covered by the Accident Compensation Commission (ACC), there are still a number of situations that it doesn't cover. Without this insurance, employees can request a claim for other work-related illnesses or unwanted scenarios outside AAC.
Getting this policy shoulders your financial liability for illnesses such as injury caused by stress, mental illnesses including depression, anxiety, or mental anguish, traumatic injury or fatality, and more. Depending on your policy, you can even get coverage if someone makes a claim about a disease that has been incurred due to failure to provide a safe workplace for your employees.
Are you self-employed or doing freelance work for your professional services? You may want to get professional indemnity insurance. When a client holds you accountable for alleged negligence, mistakes, or incorrect work that has caused them a loss, you can trust that there's something to back you up, not only for the costs of legal damages, but also for your defence.
Aside from keeping you protected from having to cash out a huge sum of money, it also protects your stance from the industry. This way, you won't have to go to the court and get your reputation tarnished – which may prevent you from getting more work in the future.
If you have tangible assets like a building, commercial property, office equipment, motor vehicles, or machines that can easily be damaged due to theft, fire, flood, and natural disasters, then you should get business property insurance. Also known as commercial property insurance, it covers your assets in the event that the worst were to happen.
Depending on your policy, you can get coverage for repair expenses, demolition of your property, rebuilding of your property, and even labour costs of the rebuild. Also, depending on the nature of your business, you can also get more comprehensive coverage that better matches your needs.
What our customers are saying:
Latest business insurance articles from glimp
Feb 03, 2021
Guide To Cryptocurrency In NZ: Invest, Buy...
Want to get started with crypto? Check out this ultimate guide on everything you need to know about cryptocurrencies in New Zealand.
READ MORE
Find a business insurance policy that ticks all the right boxes
Don't wait any longer and compare the best policies today!