Slingshot Fibre
Slingshot is among the most unique internet providers because they also offer mobile and power services along with their fibre broadband. They were ranked the third-largest provider, thanks to their extensive range of utility services.

Slingshot's internet plans are designed to make connecting to the internet much easier. They provide straightforward, stress-free, and hassle-free plans across the country.

Are you thinking about signing up with Slingshot Fibre but aren't sure if they're perfect for you? Visit our comparison page today and compare fibre plans from different providers in NZ!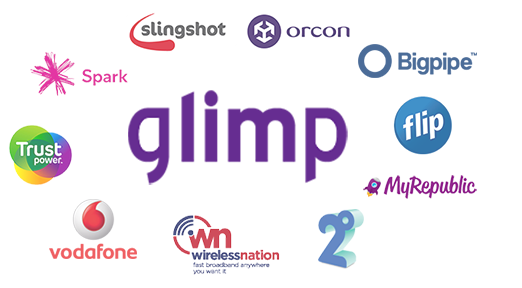 Why sign up with Slingshot Fibre?
Slingshot is the best solution if you're moving away from home for the first time and seek a supplier who can bundle all of your utilities.

As all of your services are provided by the same company, your monthly billing is simplified. You don't have to worry about paying different suppliers because you'll just have one billing at the end of the month!
Get connected right away
You can connect to a Slingshot Fibre plan even faster when you bring your own modem. This makes you eligible to receive a $50 joining credit too! Or better yet, take advantage of their free modem rental with a postage fee of $14.95!
Flexible payment options
You can pay for your plan on a weekly, fortnightly, or monthly basis, depending on your budget. Get unlimited broadband access up to 100Mbps download speeds, complete with a free modem for only $19.55 per week!



Types of Slingshot Fibre Plans
Standard Monthly
This is Slingshot's most affordable fibre plan starting at $69.95 monthly. You can get 150GB of broadband data credits with download and upload speeds of up to 100Mbps/20Mbps. This plan also provides free modem rental and standard installation.
Unlimited
Get the most out of your internet with Slingshot's Unlimited fibre plan for only $84.95 per month.
Experience fibre with no data limits and data cap!
Unlimited Gigantic
This is the perfect plan if you live in a busy household with multiple devices sharing a single network. For only $99.95 per month, you can enjoy incredibly fast download and upload speeds of up to 900Mbps with free standard installation and modem rental!
Frequently Asked Questions
What's the fastest fibre speeds that Slingshot offers?
Slingshot offers its Gigantic Fibre over its gigabit network. A wired speed test yields 700 to 900 Mbps download speeds and upload speeds of 500 to 550Mbps. Speed varies by location and capacity of the speed test server.
Will fibre have an effect on my monitored security or medical alarm?
If you're attending to a patient who is dependent on a medical alarm, you should consult with your alarm provider before purchasing a fibre service.