Travel agents are commonly used by people that are travelling overseas, to make their trips more convenient, more exciting and more organised.
Travel agents will make the process easier for you by bringing all different options to the table.
Both online travel agents and in-house travel agents will add value to your trip and you will be able to enjoy you overseas travel stress-free.
What is a travel agent?
If you are planning a trip and don't have the right information, travel agents will make the process much more simple for you. They may only consult you in the process or help you in making a complete travel package, which would be tailored to your requirements.
The travel agents would help you with booking flights, cars, hotels and other similar activities. Such agents deal with individuals as well as companies. Once you state your travel destination, the agent will try to come up with the best possible places that you can visit.
Moreover, if you contact them well in advance, a cheaper flight will also be arranged. They will also make travel arrangements for you as you may have to rent a car to travel around the city.
Furthermore, hotel bookings and other accommodation options will also be selected for you keeping your preferences in view.
How much do travel agents cost?
One might be of the view that hiring a travel agent will cost you more and will increase the total cost for the trip, but that is not necessarily true. Hiring a travel agent may actually reduce the expenses as they have special discounts and shortcuts!
Travel agents are looking to provide the best value to their customers. A lot of travel agents don't charge for standardized trips, but earn from the commissions through vendor payments. Because they earn on a commission basis, it's quite hard to determine the price they charge.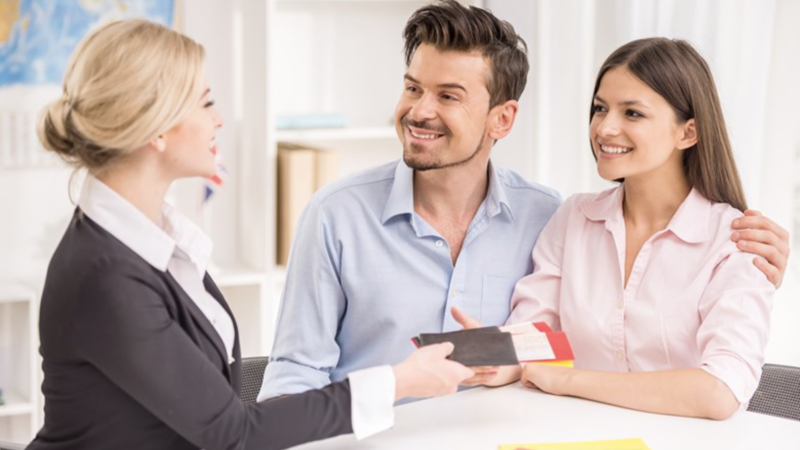 Why should you use a travel agent?
Convenience
Hiring a travel agent is going to benefit you in a number of ways. If you are a busy person then you will probably not be able to spare a lot of time for research.
You need not worry anymore as the travel agent will take care of the research for you! It will make sure that the vacation meets your specifications, and everything goes according to plan.
You can easily continue your routine work while your travel agent does the work for you. The travel agent will make sure to find the right accommodation for you, the suitable transportation arrangements, and book the right flights for you. The travel agent will rid you of all the worries regarding your trip!
Travel agents are always updated on what's new and trending
In general, travel agents are more informed about travelling because of their experience with handling their clients travels. Travel agents in NZ are always updated and know about the latest trends.
They have information about the new destinations that you must visit and other trending festivals of various places.
The travel agent would know what popular events are worth attending and which places you should visit if you are traveling along side your family. They aim to make your experience one that you remember!
Assurance that your trip will go as planned
When you hire a travel agent, you are relying on them to lead the course, which means they become the advocate. You are depending upon them to plan the vacation for you and trust them to have all the right information.
After all, you hire a travel agent so that there is a proper plan that you will have to follow once you reach the destination, and you are not completely aimless! In case anything goes wrong, the travel agent will do what is in their capacity to put it back on track.
They may also give you advice on whether you may need travel insurance in NZ too. They will compare travel insurance policies and lay them out for you so that you can make an informed decision.
Travel agents will either save you money or add value to your trip
People are generally of the opinion that a travel agent is just an additional cost to the current cost of the trip and nothing else, but this is not necessary.
As mentioned before, travel agents do help you save cost when it comes to planning as they will get you cheaper hotels and other discount deals, which is likely to reduce the total cost of the trip.
Moreover, there are various add-ons when you use a travel agent. You may be able to avail discounts or get extra goodies!
You'll get better destinations
Travel agents are known to have the best information about what destinations to visit. They know as to when you should visit a popular destination in case you want to avoid the crowd.
This can be very convenient when you're wanting to go overseas but you're not sure where to start or where you're wanting to go.
They'll provide a few options for you based on what you like and what you're interested in and they'll tell you the pros and cons of each destination.
Another very important factor is that the agent may also know what destinations will become major tourist attractions in the future!
By using an agent, you can visit these destinations before they get mainstream and crowded. If you love peaceful places and want to skip the crowd, you must consult your travel agent about such places, and you will be able to find one!
Exclusive access to certain spots and events
Travel agents who have been in business for a long time have contacts and relationships in different countries. They may have special access to certain places or monuments, which you wouldn't be able to visit otherwise.
Moreover, a lot of times travel agents have discounted tickets to concerts or popular events, which is one major benefit of hiring a travel agent.
You may also be able to get special treks, tours, and rides that wouldn't be available without a travel agent. A travel agent really does make planning easier now, doesn't it?